Confidence that you are billing all of the services you provide. Identify and address Under coding, Over coding, Missed charges, Insufficient/Incomplete documentation. RCS7 professionals follow quality review and validate patient record to reduce re-work of claim processing. We follow every payors regulations and guidelines to ensure accurate documentation that handles appropriate reimbursement.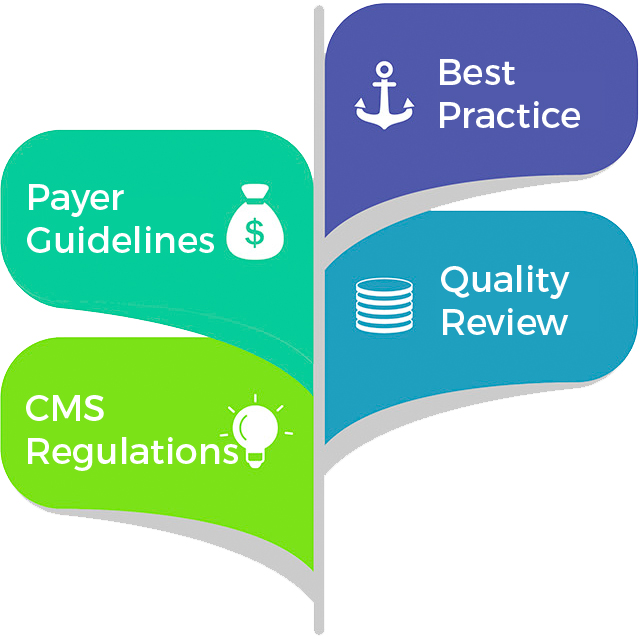 Highlights
We use latest technologies and solutions to maximize the deliverables with quality.
- Subject matter experts review for coding improvements and quality reporting.
- Quality review to identify documentation improvement best practice.
- Follow external, regulatory and internal coding guidelines.
Quality reporting & accuracy in every documentation.
Addressing & improving challenges in documentation.
Cost effective and efficient technology implementation.