Effective management of your company's accounts receivables is crucial to maintaining positive cash flow for your business. We design collection methodologies that are tailored to your payor and product mixes, Every claim is important, we deploy intense follow up executed at the right time using the best practices., At RCS7, experienced account receivables executives will keep track of all outstanding claims within payor timely filing limits.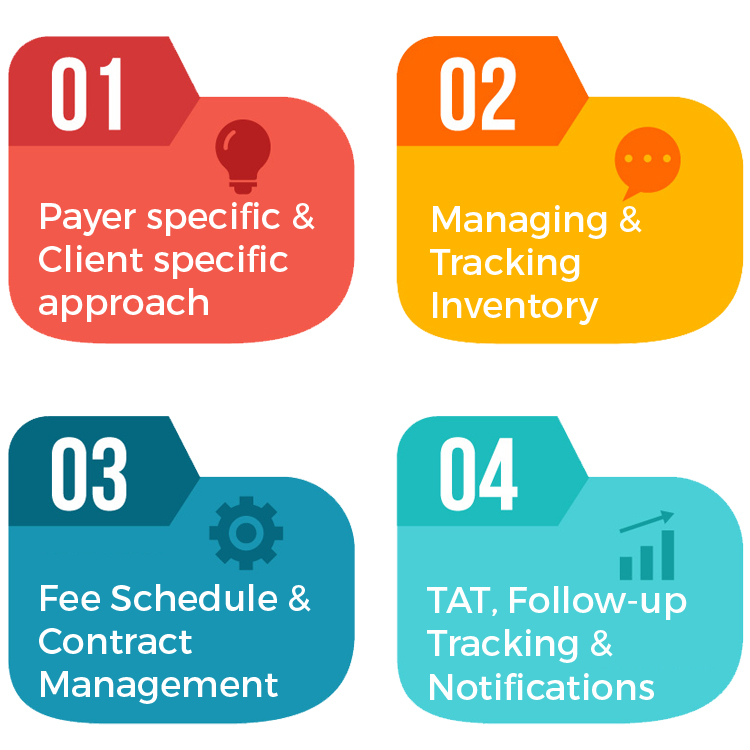 Highlights
We use latest technologies and solutions to maximize the delivarables with quality.
- Timely follow-up and submission of claims.
- Improve collections and increase cash flow.
- Collection prioritization and strategy.
- Reduce cost and maximize efficiency.
- Inventory management and SLA/TAT tracking.
Customized Approach tailored to your payor mix.
Timely notifications and alerts for quicker actions.
Improve collections with efficient workflow.